CKS Design Studio Featured Chapel Hill Magazine!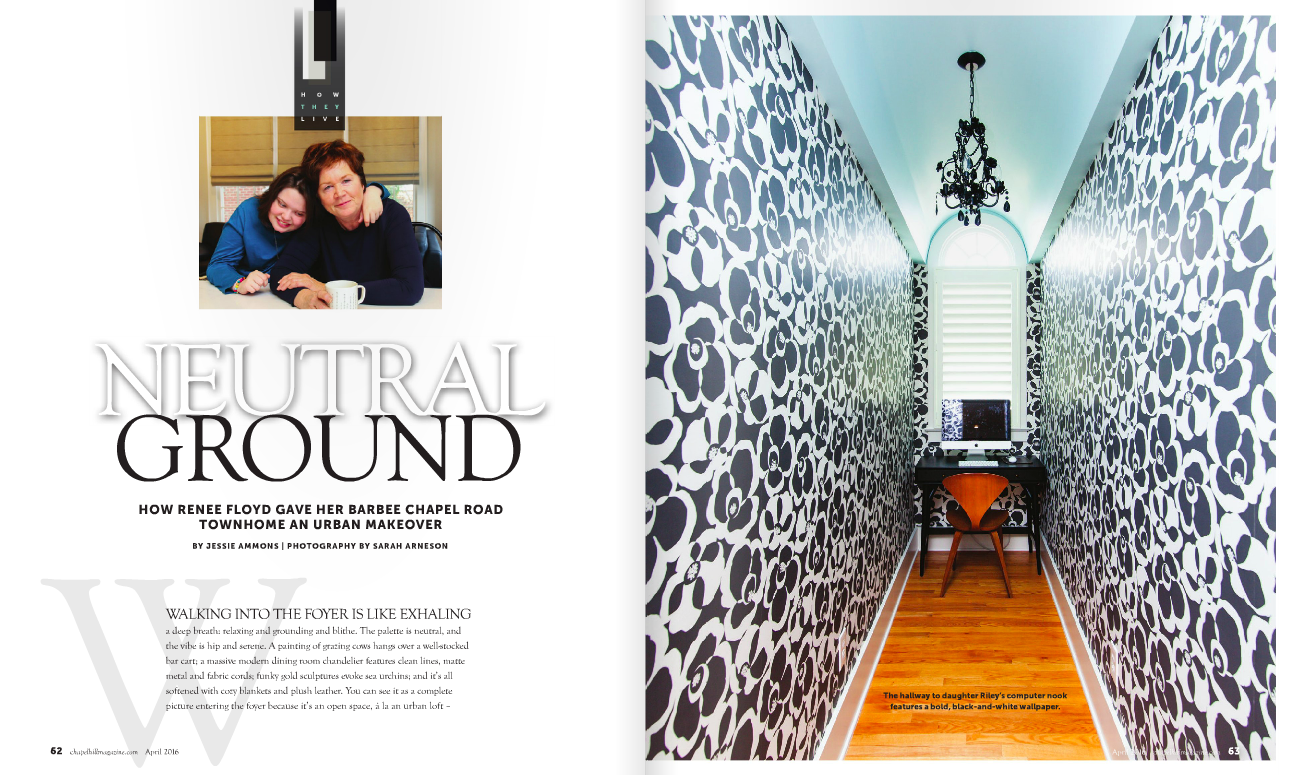 We are so pleased to share a recent feature that Chapel Hill Magazine did on one of our favorite projects– The Modern Industrial custom kitchen design in Chapel Hill! We helped Renee, in this Chapel Hill renovation, transform her home into a transitional and industrial space.
Below we are sharing a peek into the article!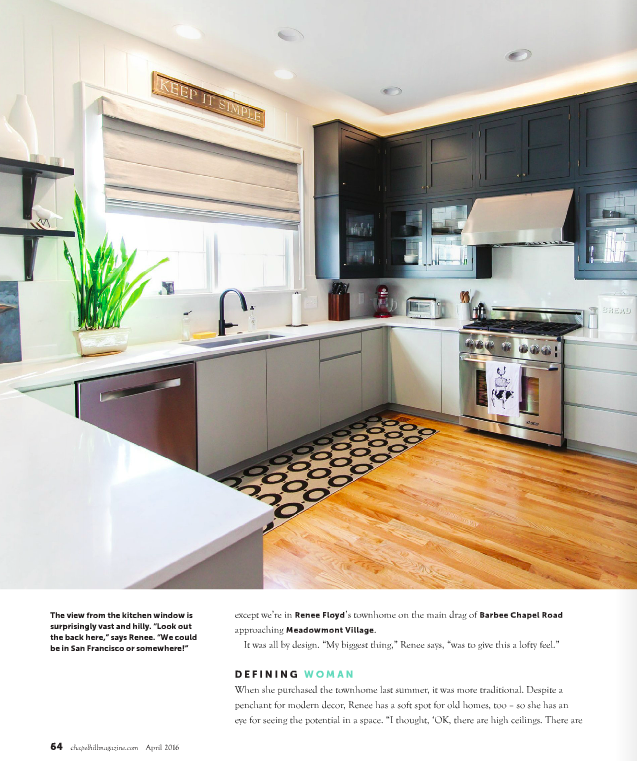 We loved working with the homeowner, Renee, who brought a lot of distinct and innovate ideas to the table. She is truly a creative.
"Art is personal," Renee says. And now we're implying life lessons beyond canvases. "If you always get what you love, everything always goes together. I see people try to do what's in style or what should be in a certain type of house – it's whatever you love. Everything in here I love, I absolutely love. And it's all totally different, and it all just kind of works.
The master bathroom got a complete overhaul from the vessel sink to a new shower door and the upgraded, furniture-style vanity. Lastly, we installed a custom, black and white tile marble mosaic inlay that distinctively completes the space.

To see the full article, visit this link! Thanks again Chapel Hill Magazine for the feature! We are truly passionate about helping families and individuals with their custom kitchen design in Chapel Hill!