House Tour: The Colorful Home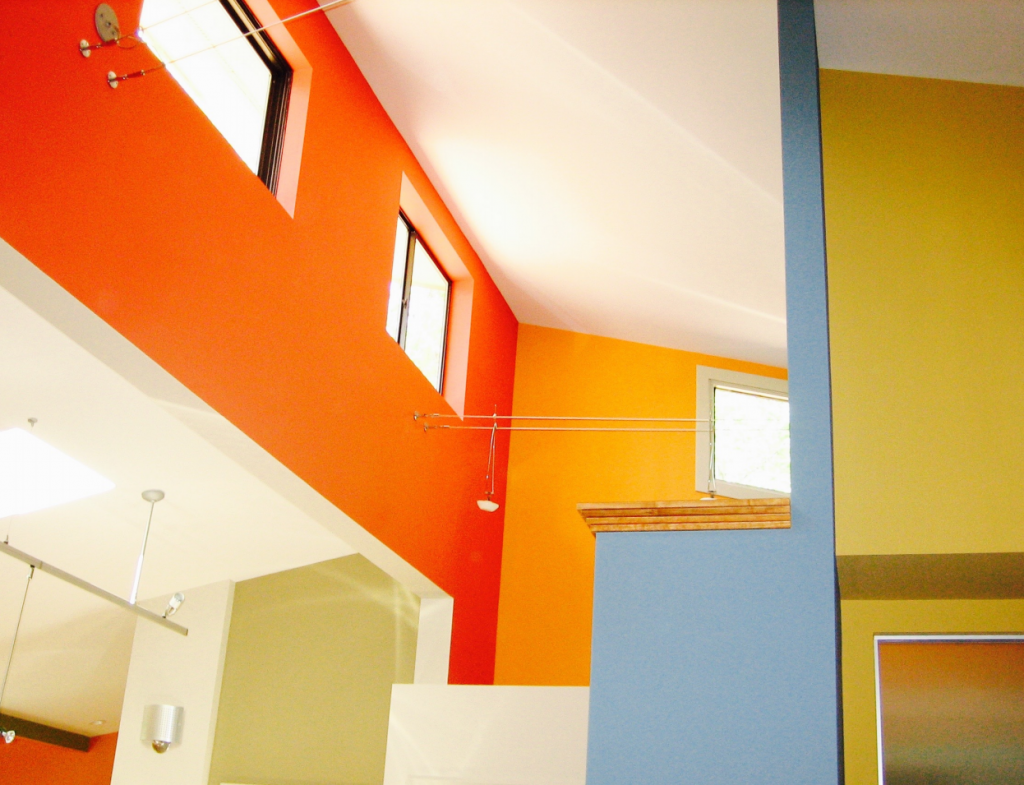 When it was time to remodel an outdated, cramped, and dark kitchen, this client turned CKS and designer Julie Staelin for help.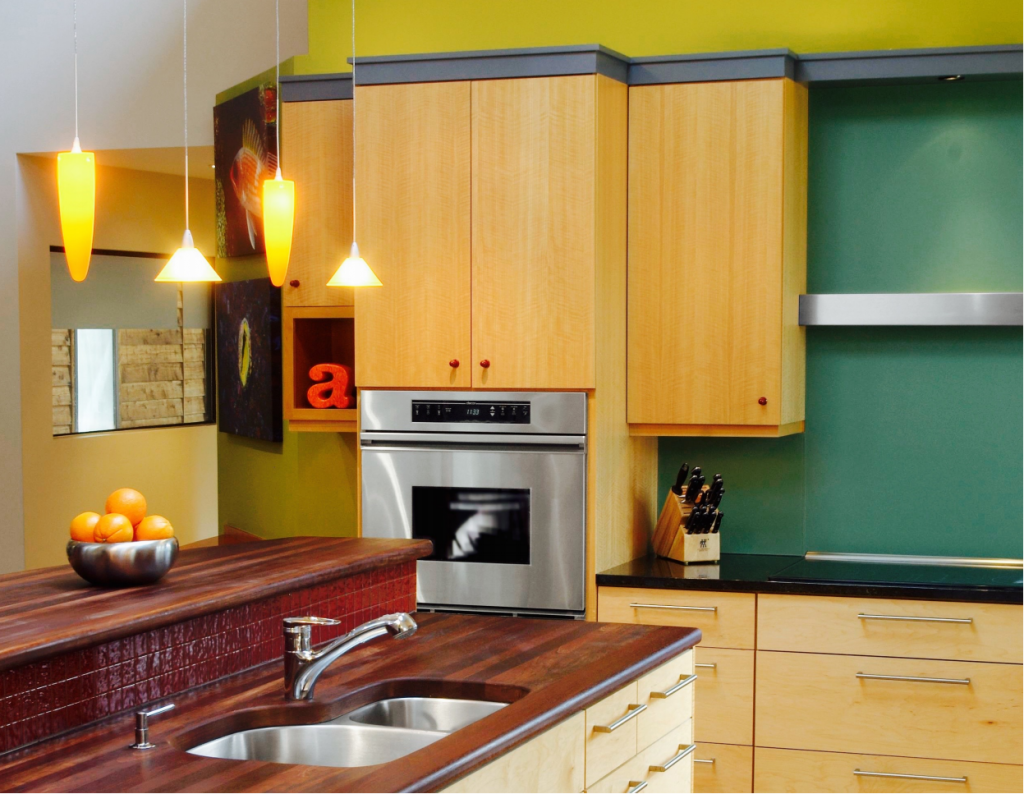 They wanted to infuse their home with personality, color and texture while creating a layout which flowed to facilitate gatherings and conversation.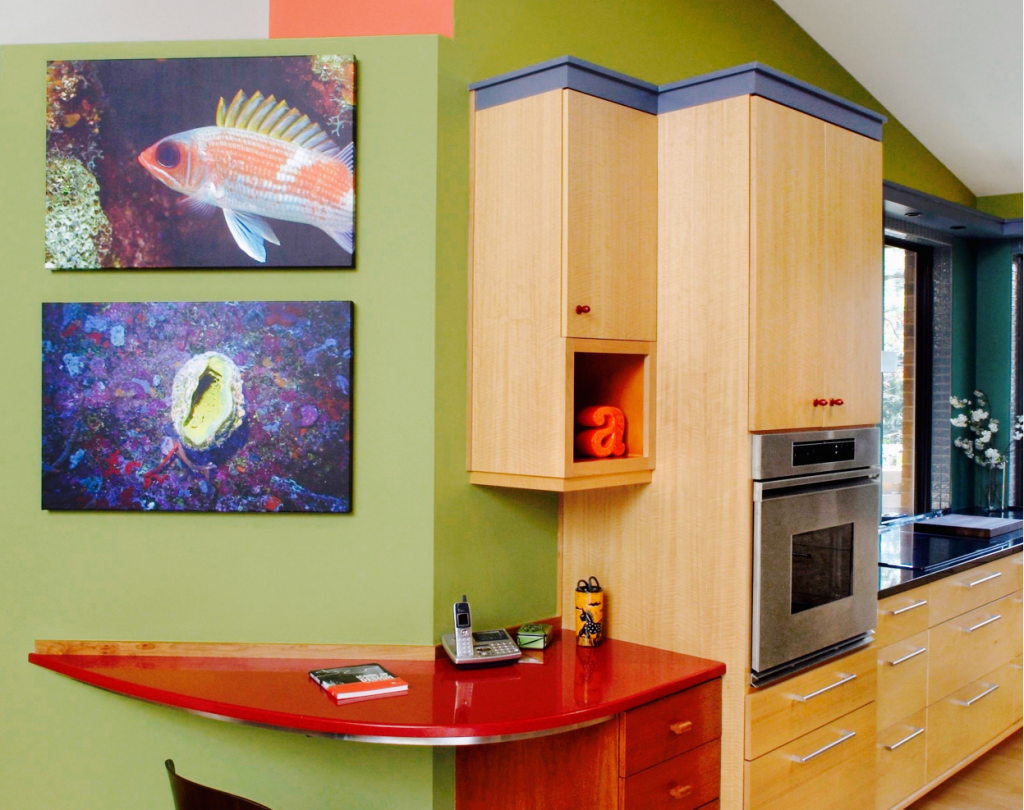 To accomplish this, we added additional space to the home and and expanded the footprint of the kitchen.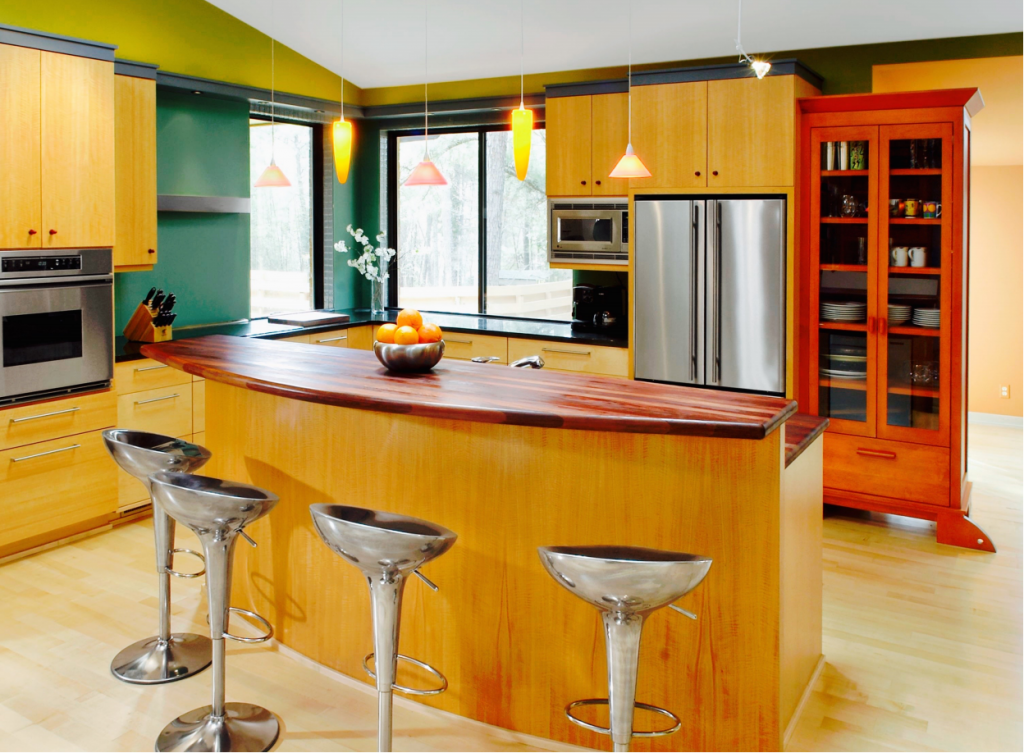 Maple flooring was left natural to create a neutral backdrop for all the color to follow. The cabinetry finishes are both neutral and colorful.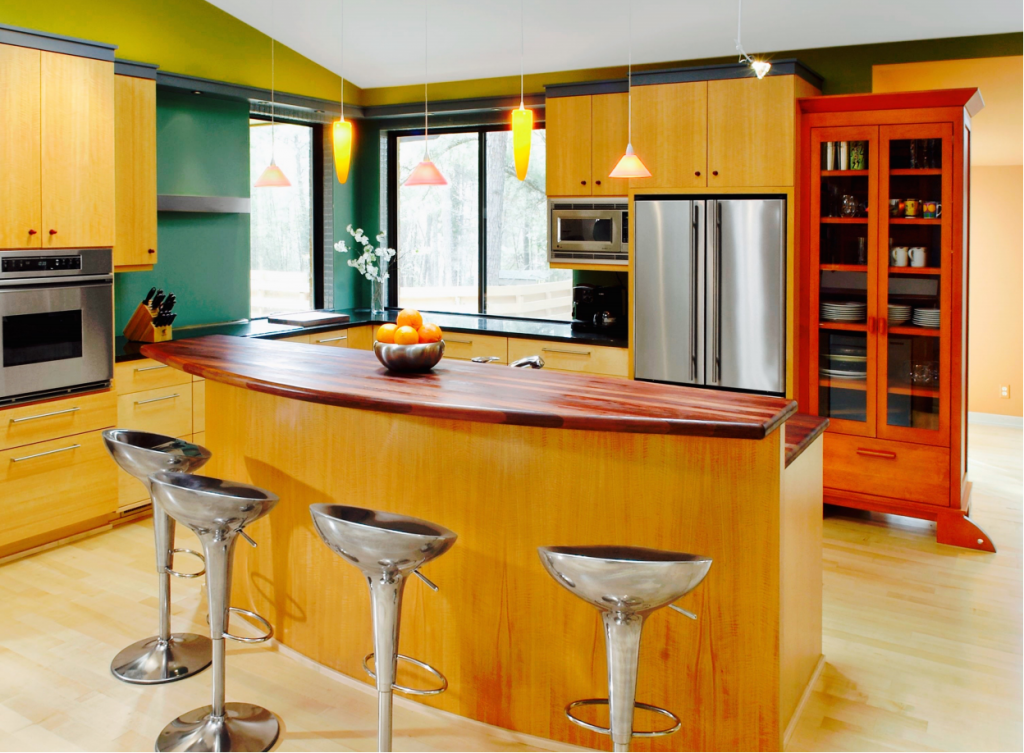 We then selected a multitude of paints enhance and highlight each area of this unique home. We installed wood countertops for a more tactile texture and then contrasting quartz surfaces reflect incoming light to make the space feel large and bright – a welcome and refreshing change for the happy homeowners.
---
You might also like