House Tour: The Jamestown Kitchen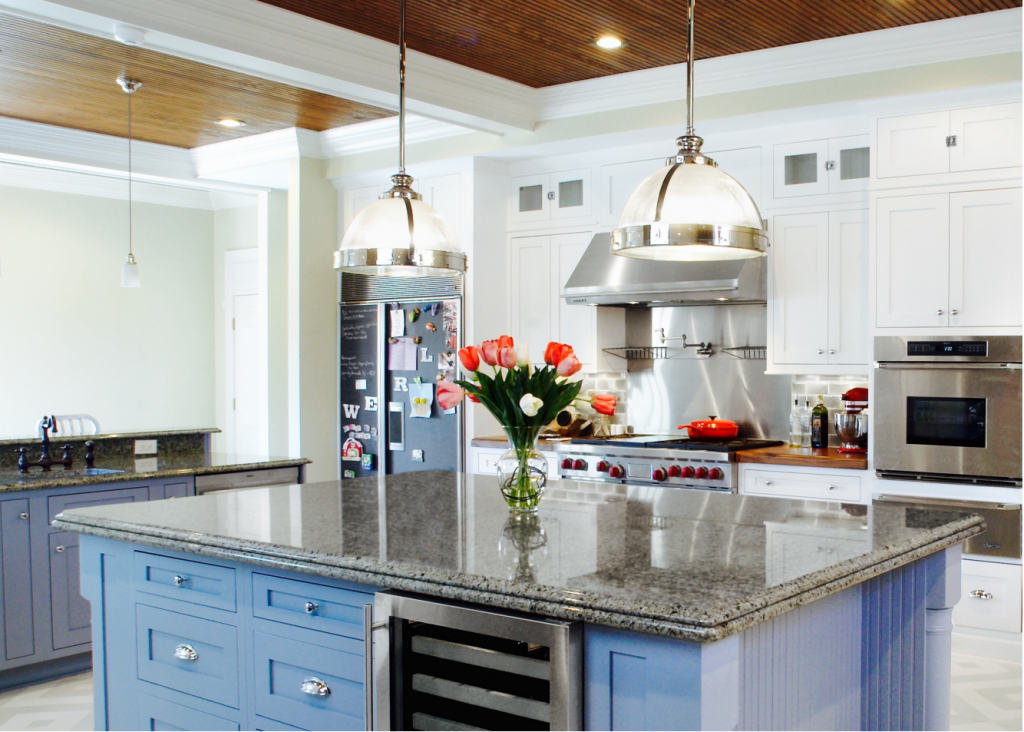 Built in the 1800s, this remarkable home has been in the same family for generations. When it came time for a kitchen remodel, CKS was pleased to create an updated space that still retained historical elements in connection to the rest of the home. This family also needed a space that was comfortable for their large family with small children.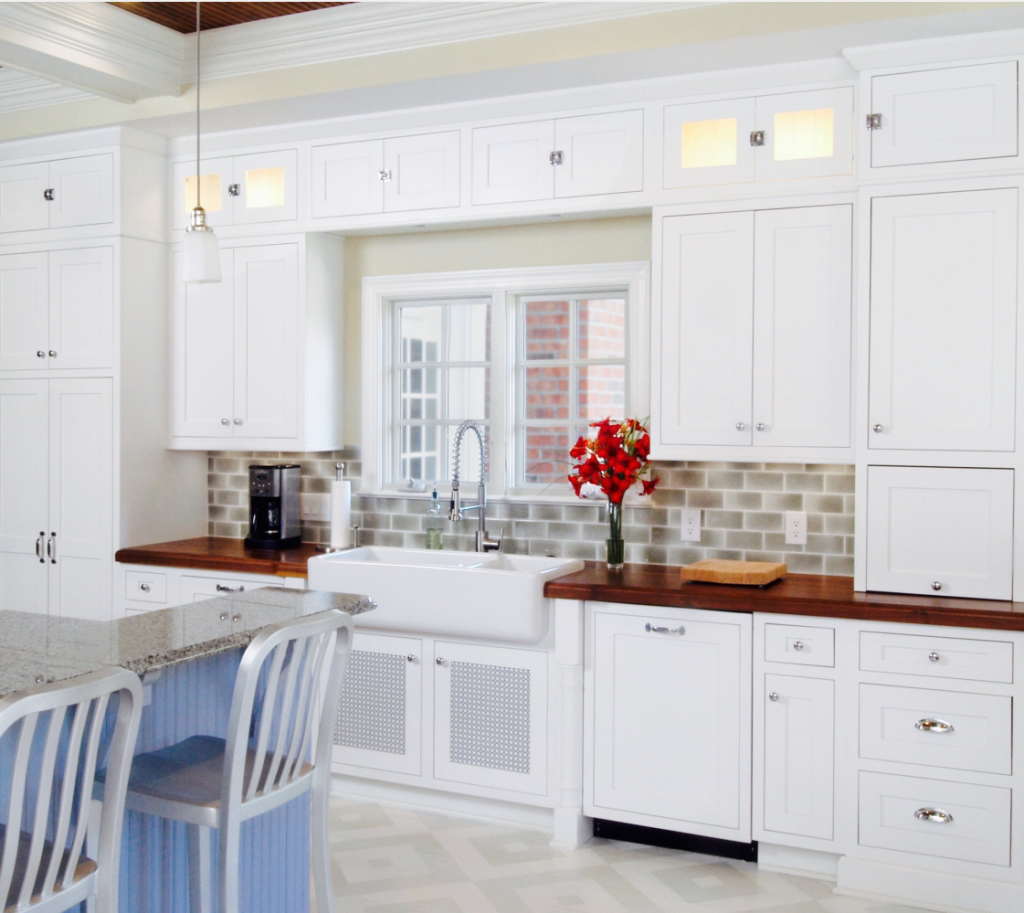 First, we made this kitchen more functional by removing an adjoining wall which made space for two islands and a breakfast nook. We also incorporated seating in both islands— each at a different height— for both children and adults. Modern stainless appliances, in addition to multiple sinks and dishwashers, offer the convenience of more than one preparation and clean-up area for big family dinners.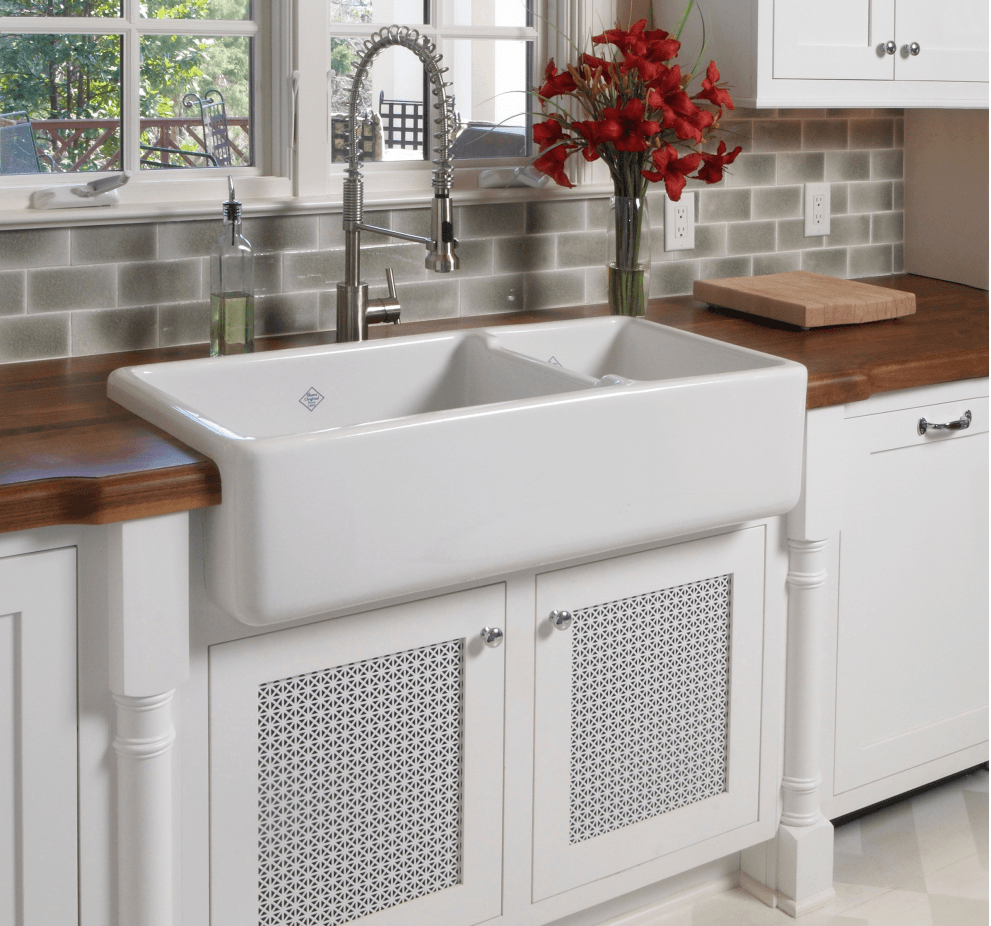 Aesthetically, the 9.5 foot high cabinets paired with the soffit creates the boundary for large wooden beams and stained paneling. The smart use of white, inset cabinetry with statement hardware, bead board, turnings, and clover-leaf punched steel inserts evoke a period feel, true to the rest of the home. Colorful and Comfortable, this Jamestown Kitchen features many vintage-inspired features.The contrast of the silvery blue-green island to the the rich cocoa brown desk and the custom-painted floors create a classic and warm feeling in this unforgettable family home.
---
You might also like