House Tour: The Sleek and Modern Renovation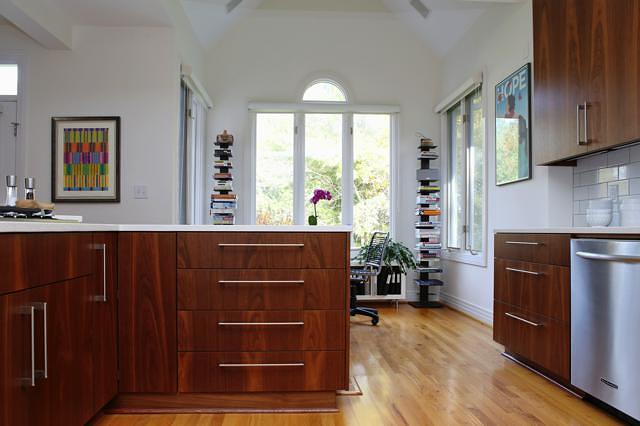 This sleek kitchen remodel features smart design elements and quality materials to create a simple yet dramatic space.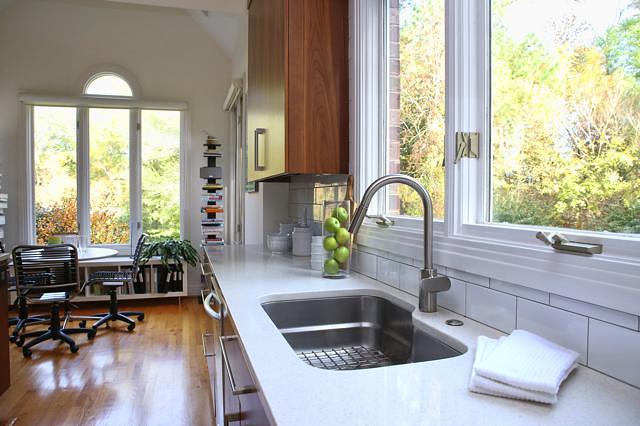 The kitchen remodel features walnut-veneer cabinetry throughout the space and extra-tall upper cabinets that extend all the way to the ceiling for a dramatic effect. Our team also reconfigured the previously two-tiered island to a flat and expansive center island with straight and sleek modern hardware.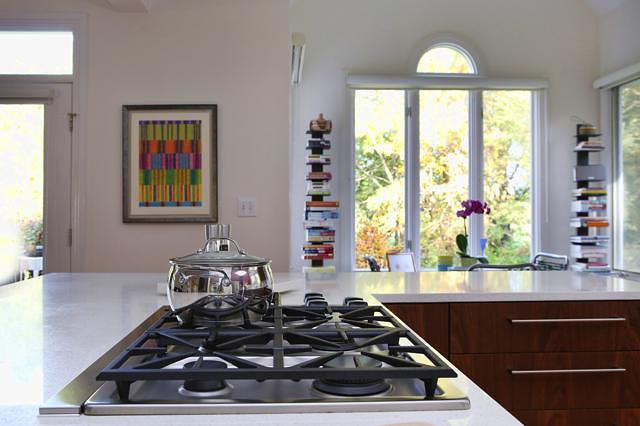 This project also includes space-efficient details such as a trash pull-out, multiple lazy-suzans, and tray dividers to make this space as smart as it is sleek.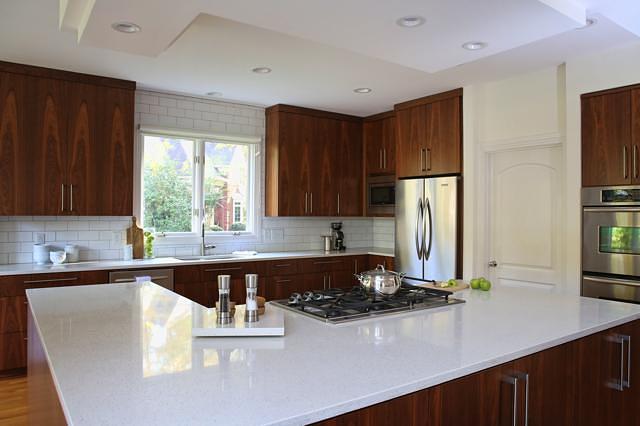 The final touches include a white subway tile backsplash and quartz countertops that give the space an understated elegance for this family to enjoy in years to come.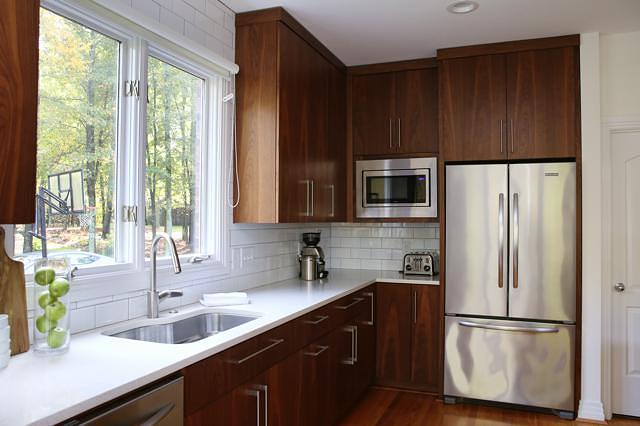 We hope you enjoyed this North Carolina modern home tour!
-The CKS Design Studio Team
---
You might also like